All changes in the Set of Rules are related with the ambition to make T-Class more realistic tactical and practical shooting sport.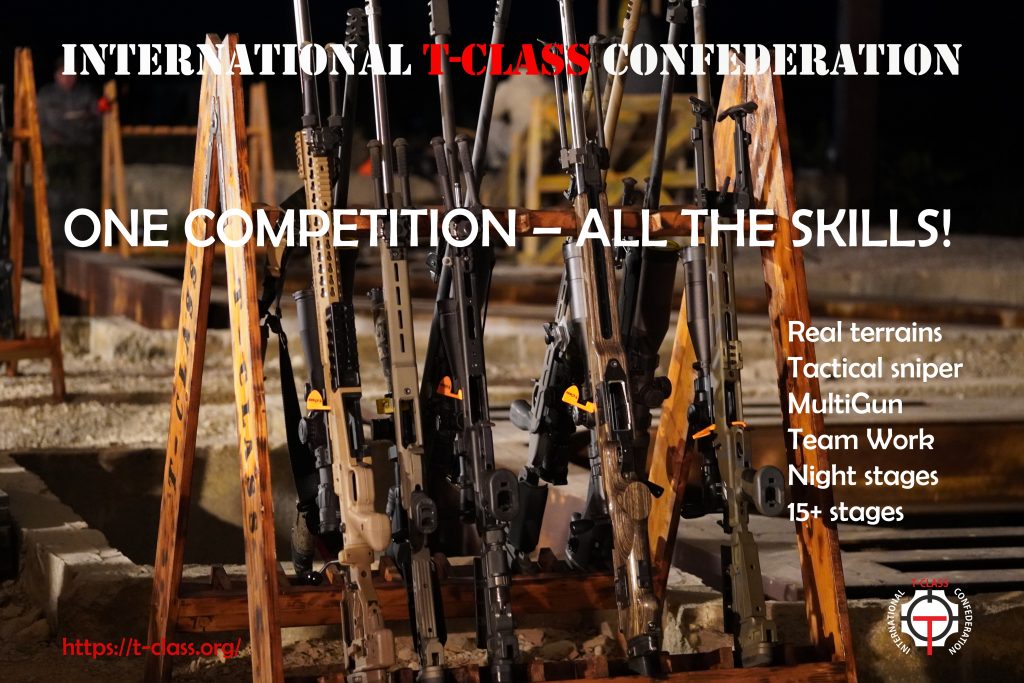 The important changes in the Rules of Sport T-Class, valid for Season 2023 are:
– for T-Class SBW discipline, semi-automatic weapons with ammunition up to 55 mm maximum case size can be used, such as 227 Fury, 6.5 CM, 6.8, etc.
– the limit of one optical device for the T-Class SBW discipline is removed, and a classification in the Iron Slights category must be organized.
– modules for the T-Class SBW discipline become mandatory three, with distances for Module 3 to be up to 500 meters.
– for the T-Class TLR discipline, the restriction to CIP or SAAMI standardized calibers is waived.
T-Class full Set of Rules for all disciplines download: T-Class Rules v.1.13