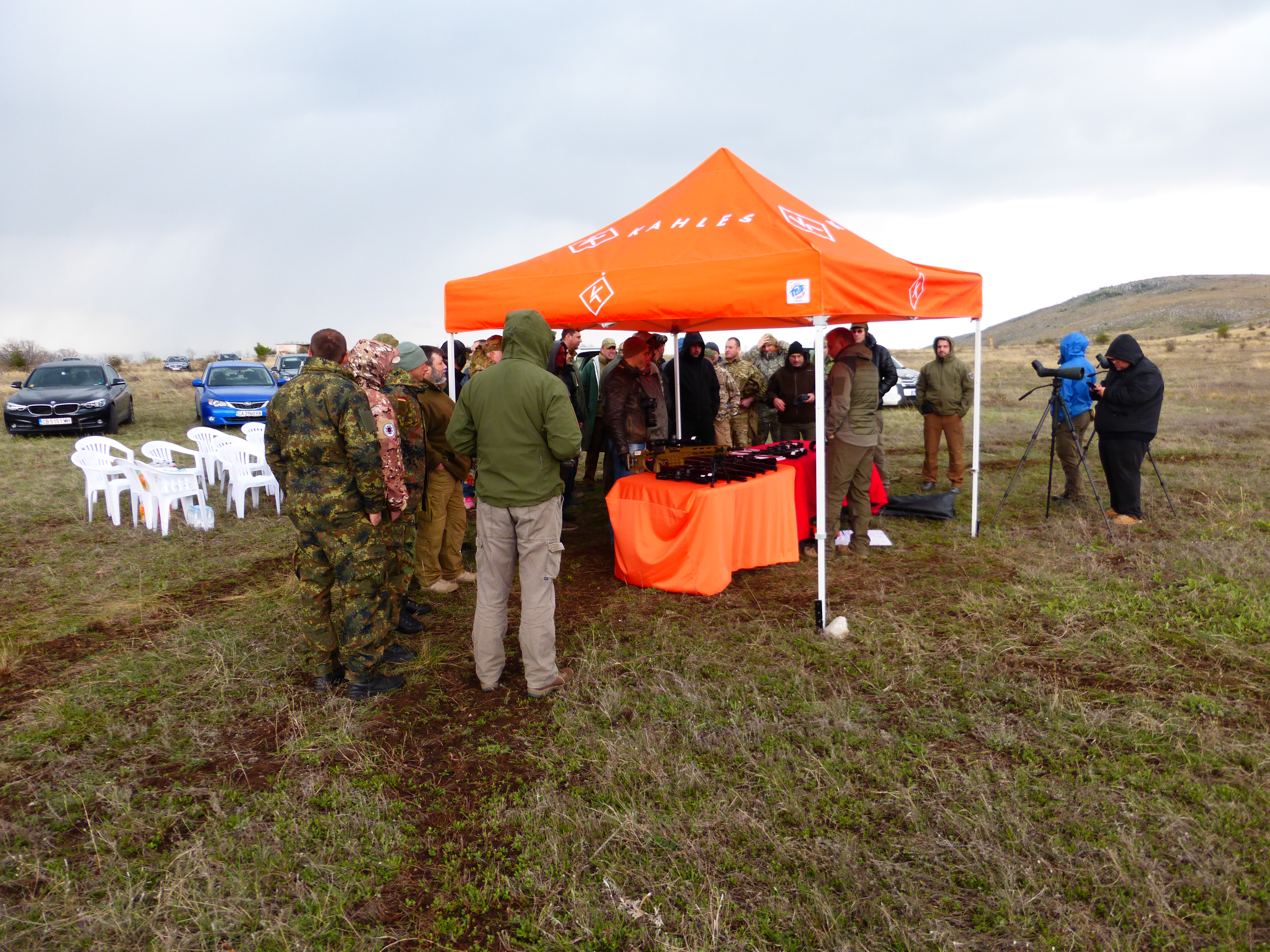 On April 12-14th, the International T-Class Kahles Cup 2019 took place at the Slivnitza military range. This was the second major T-Class Competition with international attendance for the Region of Bulgaria. It was hosted by the Bulgarian T-Class Federation with the help from the Bulgarian Armed Forces. There were participants from the Russian Federation, Lithuania, Slovenia and Bulgaria – a total of 18 two-men teams (36 shooters), as well as Range Officers from the Republic of Macedonia.

This T-Class Competition was organized and conducted with the help of Kahles Optics and the organizers would like to express their compliments to Kahles for the support in the promotion of the T-Class shooting sport internationally.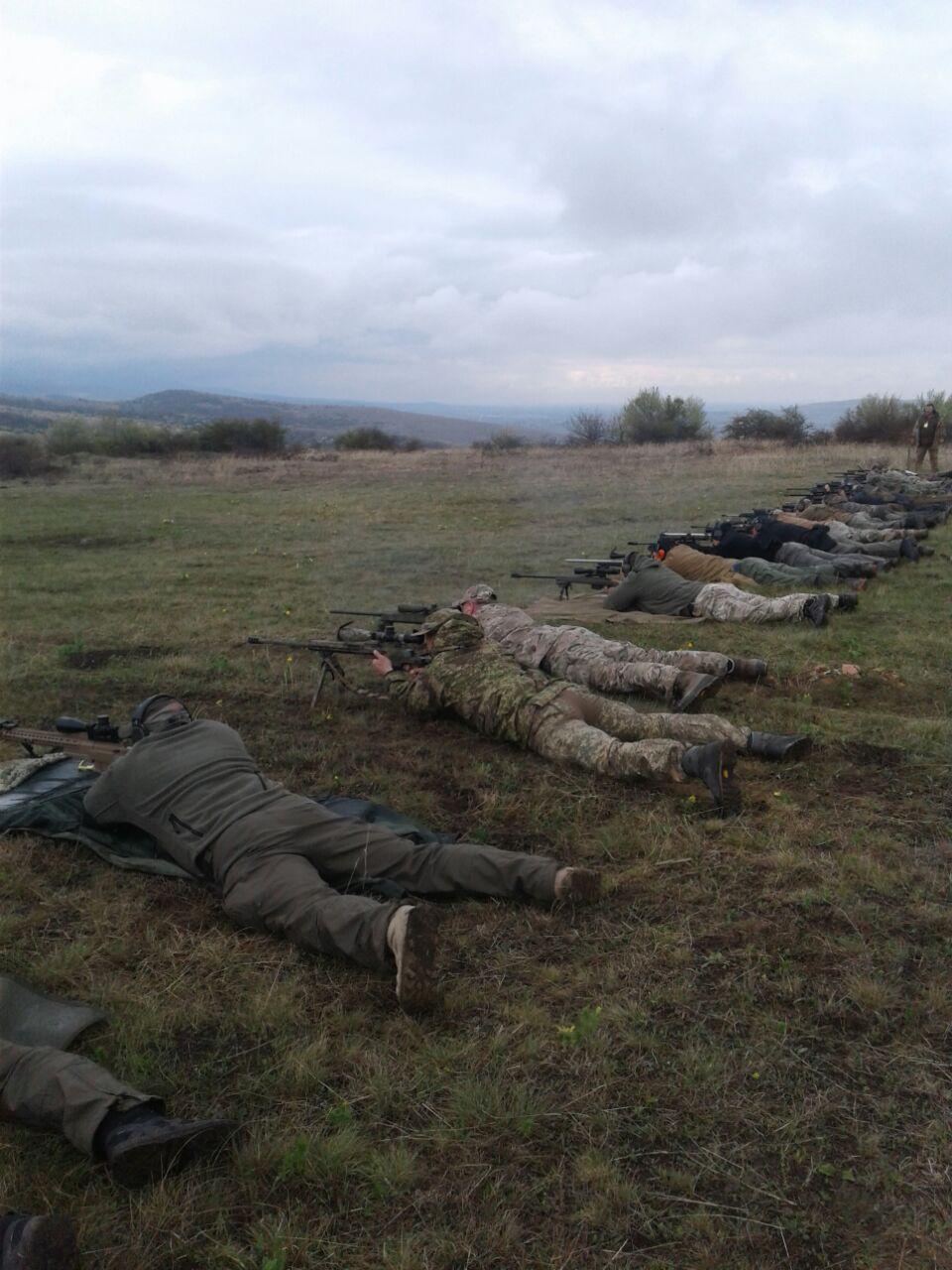 The competition was a three days event of the T-Class Tactical Sniper Discipline. It was a two-men teamwork challenge, which involved many shooting exercises including daylight and nighttime shooting at distances from 10 to 1000 meters on different targets, in various static and dynamic shooting conditions. The design of the stages was developed according to the T-Class Set of Rules. The weather was constantly changing and it was fairly rainy and windy, which greatly contributed to the overall fun. The smart-target systems developed by BTCF were used extensively and again proved their limitless potential for realisation of all kinds of shooting scenarios imaginable.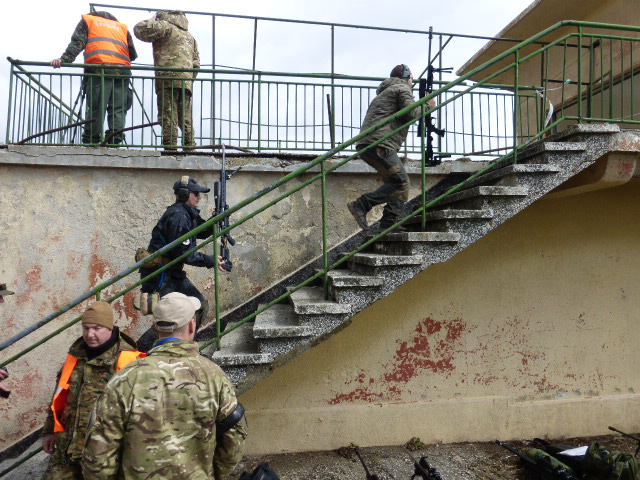 The timetable of the competition was completed expediently, while the results and rankings were calculated and posted in real time on the online scoring system platform developed particularly for the T-Class shooting sport. This allows for everyone, including the competitors themselves, to be able to monitor their results continuously during the course of the event.

This T-Class competition was dominated by the representative teams from the Russian Federation, which left all the others behind and managed to win the first three places in the Bolt-Action Division.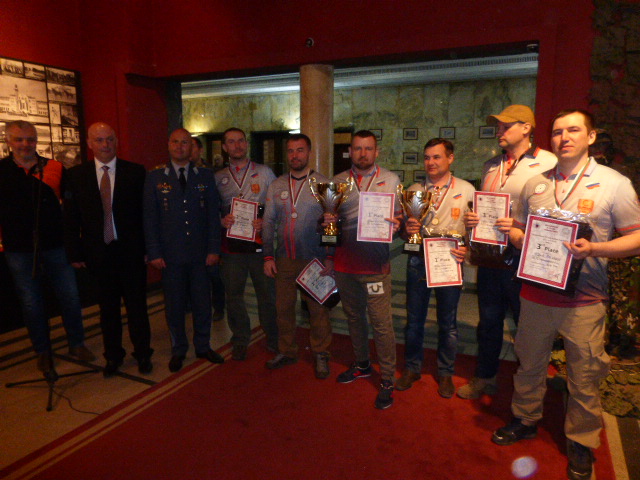 The winners are:
Division "Bolt Action":
First place – Sergei Emelianov and Aleksandr Litvinenko, FVSR, Russia
Second place – Valerii Shits and Alexandr Kremnev, FVSR, Russia
Third place – Kamil Abliazov and Aleksei Chernobrovkin, FVSR, Russia

Division "Semi Auto":
First place – Petar Dabov and Ivan Minchev, VSK "Desant 68", Bulgaria
Second place – Stoyan Stoyanov and Dimitar Prisadov, VSK "Desant 68", Bulgaria
Third place – Anatoli Bojinov and Tsvetan Djorev, VSK "Stryamtsi 61", Bulgaria

The Award ceremony was led by the Commander of the Bulgarian Special Operation Forces – Brigade General Yavor Mateev.

Complete rankings and all scoring information is available in the ITCC online scoring system platform.

Official sponsors of the event were Kahles Optics and VIP complex.

Many photos of the whole event can be found in the Gallery section of the ITCC website.